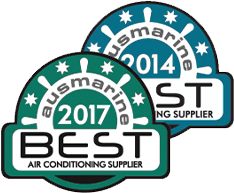 Freezetec provides a wide range of caravan services.
We stock a variety of caravan spare parts and accessories to meet your caravanning needs.
We provide a full range of caravan repairs from maintenance and services, to refits and resheets. We work on a wide variety of caravans, RV's, campers, motorhome and bus conversions. If you can camp in it – we can fix it.
Our specialist air conditioning and refrigeration mechanics can service, repair and install refrigeration and air conditioning for your caravan.
Caravan Maintenance, RV, Camper Trailer and Campervan Service
FreezeTec are specialists in recreational vehicles including campervans, RVs, camper trailers and caravans. Our caravan workshop is fully equipped to service and maintain these types of vehicles, we also have a range of spare parts in stock as well.
It can be difficult to find a team of mechanics that are experts in servicing caravans, motor homes and the like. At FreezeTec you are assured of the best workmanship as we have been in the business for nearly thirty years and have extensive experience in the area of campervan and caravan servicing.
We service just about any type of recreational vehicle – just about all brands and all ages of vehicles – young and old!
To ensure the safety of your campervan or RV it is recommended that you have a regular maintenance service every 10,000km – or a once a year service, whichever comes first. Servicing your motor home is in fact more important than a regular car service as professional motor home mechanics and technicians can be very difficult to find – and especially if you are on the road, so a breakdown is likely to be more difficult to fix than it would here in Brisbane so keeping your RV in tiptop condition is strongly recommended.
Campervan, RV, Motorhome and Caravan Service
A regular service of your campervan or RV will in some ways be similar to that of a regular car service – but it will be more extensive. We will inspect, test and service:
Electric and hand brakes
Bearings
Steering
Wheel alignment
Plumbing
Gas fittings and supply
Chassis
Trailer wiring
Windscreen and windows
Oil change
Safety equipment
Type pressure
Air-conditioning
Tyres including spare tyres
Electrical equipment
Caravan coupling
Suspension
Interior appliances
Awnings
Refrigeration and freezers
Wind up systems
Door and window seals
Towing equipment
Lights
Shock absorbers
Wheel nuts
Battery
FreezeTec is a family run business with over 30 years experience. With us you are not just a number, we understand the importance of ensuring the safety of your caravan, campervan or RV. Book in a service today by clicking the button on the right.
"Q-West are continually impressed with the Quality of FreezeTec's products, and find all aspects of their service to be exceptional."
Operations Manager, Q-West Boat Builders
"Freezetec came to commission and service the refrigeration plant on board our 44 meter sailing yacht. The mechanic was incredibly knowledgeable, diligent, professional, as well as passionate about refrigeration."
Chief Engineer, SY Mystere